IoT-Bus
Why you should use IoT-Bus for your next IoT Project
The oddWires IoT-Bus system is based on a low-cost, open design around the Espressif ESP32 processor that is designed to be "plug and play" and support multiple platforms and frameworks. Works with Mozilla IoT, Alexa and Google Home. Use JTAG debugging straight out of the box with no configuration using PlatformIO! Although IoT-Bus is very new, oddWires was established in 2012 and has over 15,000 customers in commerce, education and and the home!
Open
The oddWires IoT-Bus system is highly cost-effective, open design based on the 240 Mhz Dual-Core Espressif ESP32 with WiFi and Bluetooth. Use IoT-Bus with Mozilla-IoT for a completely open approach to IoT.
Plug and Play
The initial release includes eight boards in an extensible format. Processor modules, controller modules, communications modules as well a QVGA 320x240 Touch-sensitive TFT Display and prototyping board are all included.
Secure
Secure boot, flash encryption, hardware acceleration for AES, Hash (SHA-2), RSA and ECC are all part of the firmware. Run an OpenSSL server on IoT-Bus.
Powerful Connectivity
IoT-Bus processor modules include WiFi and Bluetooth as standard with LoRa and CAN Bus available.
oddWires is delighted to be working with Mozilla to offer IoT Kits to enable anyone to get started with Mozilla-IoT simply, quickly and cost-effectively.
WORKING TOGETHER
IoT-Bus and Mozilla
Put the power and control into the hands of the people who use IoT devices. oddWires and Mozilla are both committed to supporting open standards and frameworks.
Internet of Things (IoT) devices have become more popular over the last few years, but there is no single standard for how these devices should talk to each other. Most vendors are trying to own an ecosystem.
If the future of connected IoT devices continues to involve proprietary solutions, then costs will stay high, while the market remains fragmented and slow to grow. Consumers should not be locked into a specific product, brand, or platform. This will only lead to paying premium prices for something as simple as a "smart light bulb".
We believe in Mozilla-IoT's approach to open IoT and we are partnering with Mozilla to offer IoT Kits to quickly get creating your IoT solution.
WATCH VIDEO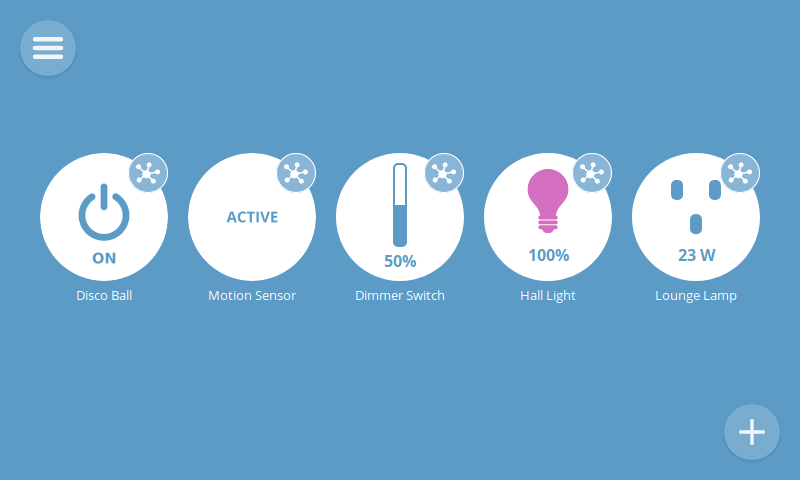 YOUR CHOICE
IoT-Bus Starter Kits
IoT-Bus Thing Kit for Mozilla's Things Gateway
Mozilla-IoT Smart Home Starter
Low-cost way to get started with Mozilla IoT if you already have a Raspberry Pi
IoT-Bus Io
Multiple sensors and relay
10 Examples
Tutorials
Everything you need
BUY TODAY
IoT-Bus Pro Kit
IoT-Bus Pro Kit
Great starter kit for IoT-Bus with lots of sensors and examples
IoT-Bus Io
Wide range of sensors and components
20 Examples
Tutorials
Everything you need
BUY TODAY
IoT-Bus Thing Kit with Mozilla's Things Gateway
Complete Mozilla-IoT Starter with Gateway
Everything you need to get started with Mozilla IoT
IoT-Bus Io
Multiple sensors, relay and Raspberry Pi
Many Examples
Tutorials
Everything you need
BUY TODAY